Jane Pavitt – Researching the early Office of Zaha Hadid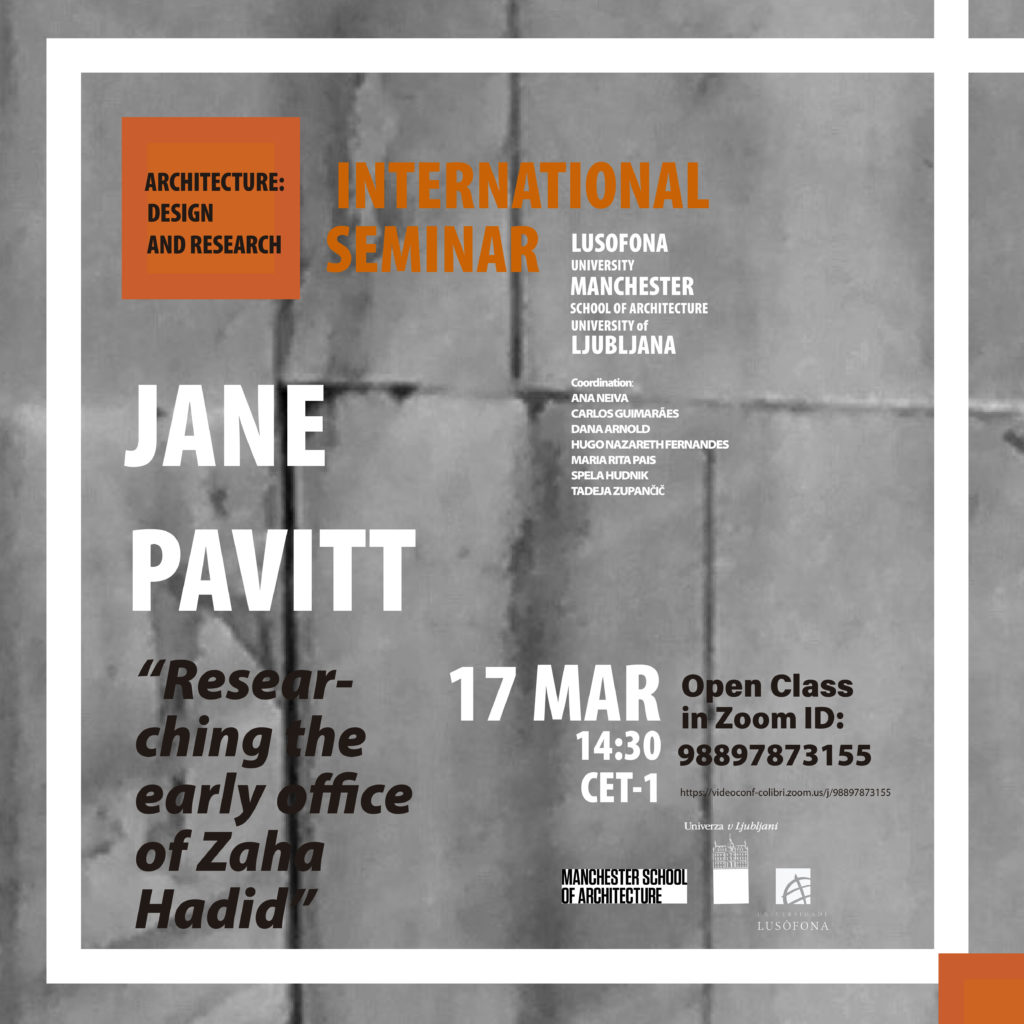 This talk will focus on the first stage research of the newly formed Zaha Hadid Foundation, exploring archival and oral histories of the foundational years of her eponymous practice. Hadid's unique working methods incorporated painting, drawing and model making and her office was an early adopter of CAD methods. Using archives and collections, the ZHF research team are devising curatorial and documentation methods to inform exhibition planning. The talk will highlight some early projects and discuss research questions arising from this material.
Jane Pavitt is Head of Research and Learning at the Zaha Hadid Foundation. She is a curator and historian of architecture and design, and a Visiting Professor at Kingston University (Kingston School of Art). From 2017-2021 she was Professor of Design and Architectural History at Kingston University, and from 2011-2017 she was Professor and Dean of Humanities at the Royal College of Art, where she also led the V&A/RCA History of Design Programme (Masters and PhD). Before that she was University of Brighton Principal Research Fellow in Design at the Victoria & Albert Museum, London, for 13 years. At the V&A, she curated a series of major exhibitions on 20th century and contemporary design including Brand. New (2000), Brilliant: Lights & Lighting (2004), Cold War Modern: Design 1945-70 (2008, co-curated with David Crowley) and Postmodernism: Style and Subversion 1970-1990 (2011, co-curated with Glenn Adamson). In 2017 she curated the exhibition Superstructures: The New Architecture 1960-1990, which was the first major study of High-Tech architecture in the UK, at the Sainsbury Centre for Visual Arts, Norwich (co-curated with Abraham Thomas). She was co-editor/author of all the accompanying publications for the exhibitions. She is now the lead curator for a forthcoming major retrospective of Zaha Hadid, planned for 2025.